Stories from my travels. Curious observations, blunt realism and bad jokes.
This page brings together all the travel stories of Arimo Travels. These stories fall into two categories. Majority of them take place during my 2-year trip around the world. Most others are part of a series called Travel Memories.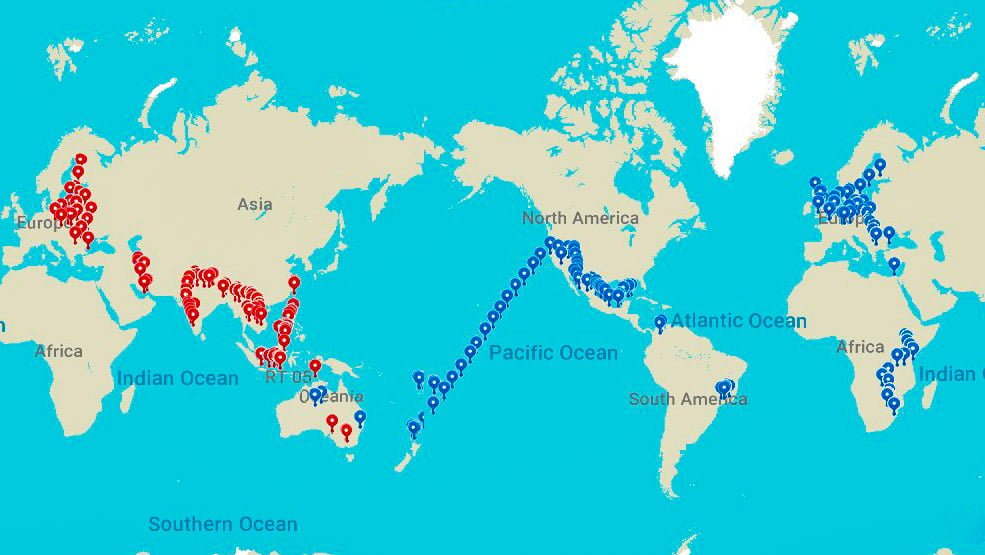 Stories from My Trip Around the World
From spring 2016 to summer 2018, I spent over two years on the road without any stops. I shared stories of my experiences along the way. Here are three of my favorite posts from that time:
If you want to find the stories in chronological order, go to the RTW Route page. To find a specific country, go to the page Travel Destinations.
Travel Memories
In 2022, I created a series of 30 travel memories. These are stories that were missing from the blog. Most of them take place in countries I had not previously written about. Others are stories that had to be told.
You can read find all the stories in numerical order here. Below the stories are split into categories in chronological order.
Childhood and Youth
These stories tell how I caught the travel bug and became a travel writer.
First Trips in Adulthood
Three of these stories take place on my first solo trip in Europe. The stories from Turin and Zurich are about two of the most impactful moments of travels.
On the Road of Dreams
On the Road of Dreams was a public project that I did in 2013. My friend Olli and I traveled around Europe, asking 1,000 people to share their dreams for the future on postcards.
The Trans-Siberian Railway (and Beyond)
In 2015, my friend Aleksi and I traveled from Finland to North Korea by train. I have also written about my visit to North Korea in the past.
RTW Memories
I did not write about everything during my 2-year trip around the world. Theses stories fill some of those gaps.
Other Stories
Not all stories are tied to a place. The previously mentioned stories are easy to pinpoint on the map, but others cover traveling on another level. I've collected most of those stories on the page The Psychology of Travel.
These stories about the mental side of traveling are now buried deep behind the submenus of this website. In the past, however, they were one of the cornerstones of Arimo Travels.