I wrote very little about Borneo during my visit. Still, the island left an everlasting impact on my mind.
In the past, this site had only one blog post about the island of Borneo. It was a border crossing guide about traveling from Malaysia to Indonesia.
I wrote nothing about my stay itself, but don't let that fool you. Borneo was one of the most important stops of my 2-year trip around the world.
I spent a month in Borneo. The first week took place in Brunei Darussalam. Then I went to Malaysian Borneo for three weeks. And in the end, I crossed the border to the Indonesian part of the island.
Sad Impressions of Borneo
Borneo is the third-largest island in the world, and one of the most biodiverse places on Earth. Yet while I was in Borneo, I was shocked by the amount of destructed nature that I saw.
As I traveled through the island on buses, I got used to seeing endless palm oil plantations in all directions. During our tour of the Kinabatangan river, we turned around at an area where water hyacinths – an introduced species brought to gardens – had made the river impossible to pass.
Wherever I went, I saw the negative impact of human activity The forests were suffering, and so were the animals.
I went to see orangutans at the Sepilok Orangutan Rehabilitation Centre, a wonderful place that helps orphan orangutans return to the wild. I was very impressed by the great apes. In their own skilled way, the orangutans were more adapted to their environment than any humans.
Orangutans are good at what they do, but they cannot keep up with the times. As rainforests make way to palm oil plantations, the Bornean orangutan has become critically endangered.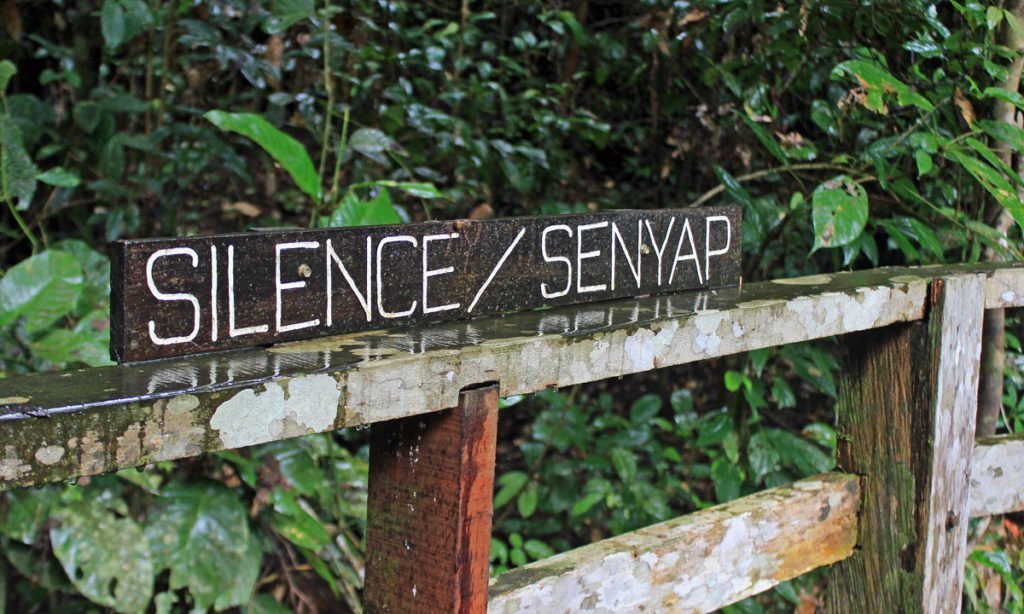 Doing More for Sustainability
When I started my trip around the world, I already did a few things to make my travels more sustainable. I avoided flying most of the time, and whenever I did fly, I compensated my CO2 emissions with Atmosfair.
After the journey, I decided to do more for the environment. I changed the focus of this website from long-term travel to sustainable travel. I started to write more flightless travel guides. Environmental issues are important for me, and I want to do my part to help reduce the damage.
Borneo had a big impact on my thinking. I was already worried about the environment in the past, but Borneo reminded me of the situation's urgency.
While in Borneo, my hopes collided with reality. I had imagined Borneo as one of the few remaining places on Earth where nature could still thrive. Unfortunately that wasn't the case. Even the most remote rainforests are harmed by human actions.
Trips Down the Memory Lane
This is the 30th travel memory I've written and published in Arimo Travels. It is also the last one of the series.
I decided to post these reflections to fill gaps on this website. At the time of writing, I had been to 68 countries, but I had only written about 41 of them. These stories cover most of the remaining countries.
As a personal project, it has felt meaningful to return to my past experiences. I've rarely looked back on my early trips, so these stories have helped me form a more complete picture in my mind.
Even when I don't travel, traveling is a big part of my history and identity. I am a traveler, no matter where I am.