I have never visited Croatia, though I have tried. However, my first attempt led to a completely different country.
I once read a book by a Finnish full-time traveller. In the book, the author wrote that every traveller's biggest fear is that everything goes according to plan.
After all, how can you have an adventure and create lifelong memories if nothing unexpected happens?
An Accidental Trip to Romania
When I was young, me and my friend Olli had a project called "On the Road of Dreams" (see travel memory #3). In the project, we traveled around Europe by train for 20 days, asking people on the streets to write or draw their dreams for the future on postcards.
We chronicled our trip on our blog and social media pages. We also let our followers pick some of our destinations. (I reused this idea during my trip around the world.)
First, we let the first person to comment choose our direction from Hamburg, Germany. A few days later, we did a small poll of our next destination after Austria. Would we go to Croatia, Italy, or somewhere else?
Croatia won the vote. At the Vienna train station, we bought some snacks and checked the train schedules from the Deutche Bahn website. We hopped on the only train that was leaving at the right time… but it was not the right train.
Instead of Croatia, we soon learned that we were on an overnight train to Bucharest, Romania. The train ride would take over 15 hours.
I'm glad we bought some snacks before embarking!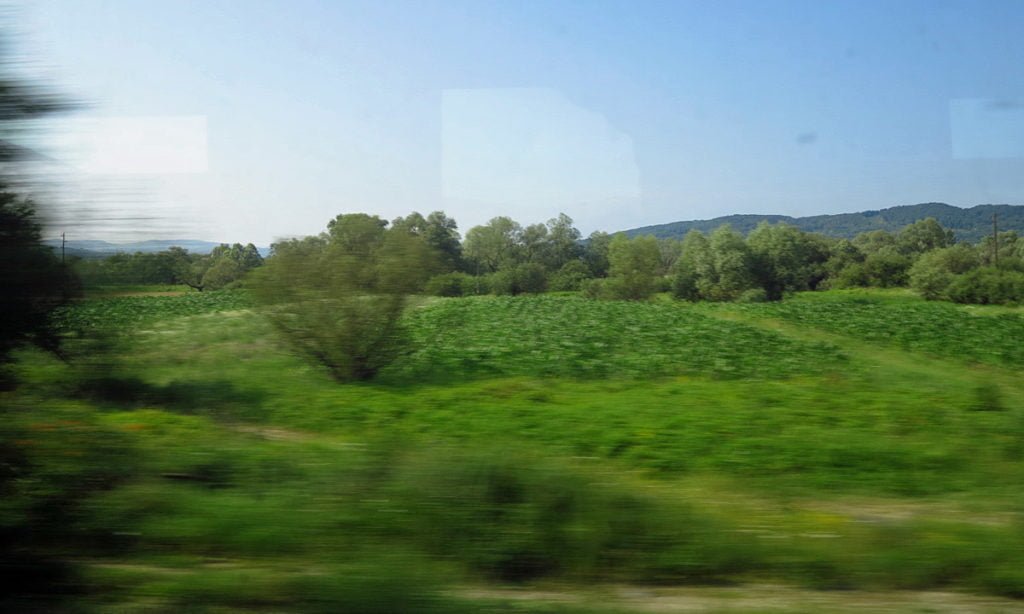 Exploring Bucharest
I didn't have a smart phone at the time, so I did minimal research before arriving in Bucharest. So, I just went with the flow and took in everything that I saw.
When we woke up in the morning, the train passed by the misty landscape of Transylvania. In Bucharest, I saw a massive building that I later learned was The Palace of the Parliament, the second largest administrative building in the world. Language barrier made dream collecting difficult, but we explored the parks until late in the evening.
I later passed through Romania and Bucharest during my trip around the world. Once again, Romania and changing plans went hand in hand.
I woke up in Bucharest after a night train journey from Chisinau, Moldova. I was supposed to continue my journey to Istanbul, but in the morning, I heard about a nightly terrorist attack in the Ataturk Airport of Istanbul.
Details were scarce, so I decided to postpone my trip to Istanbul by a few days. I spent those days in Sofia, Bulgaria, instead.