Even though I've had a project about dreams for the future, I have mixed feelings about daydreaming. A chance meeting at the Brandenburg Gate in Berlin helped me put my feelings into words.
In 2013, my friend Olli and I had a project called On the Road of Dreams where we traveled around Europe, asking people we met to write or draw their dreams for the future on postcards (see Travel Memory #3).

The project was a continuation to Olli's previous project Post Our Dreams. However, Post Our Dreams was an ongoing project, while On the Road of Dreams was limited to 20 days of travel in Europe.
During the project, I got to meet hundreds of people and ask about their dreams for the future. Even though I found these meetings and the dreams of the people meaningful, I occasionally felt that my heart wasn't completely behind the project.
A Buddhist Monk in Berlin
During our project, we spent some time in Berlin, collecting dreams from the people we met. We went to Brandenburg Gate, as that place was filled with people we could approach.
At some point, I noticed there was a group of Asian Buddhist monks at the gate. The sight felt contradictory: monks in their traditional robes, taking photos and videos on their iPads. I knew I wanted to talk to these people, so I approached one of them.
I asked the monk about his dreams for the future, which, of course, is a weird thing to ask a Buddhist monk. After all, un-attachment is at the heart of Buddhism. The monk spoke only limited English, but he agreed to write a postcard. On it, he simply wrote:
"I'm Buddism
Have a nice life to you."
That wish spoke to me more than any of the wishes for lottery jackpots that I had witnessed.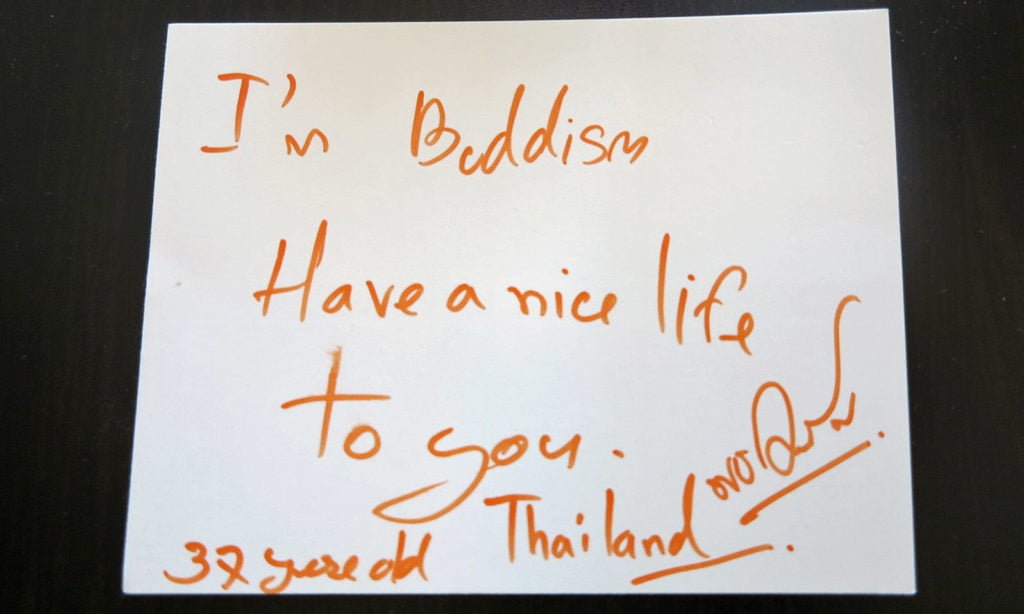 My Issues with Dreaming
There's nothing wrong with daydreaming, but it doesn't feel important to me. I feel that dreaming can take us away from the present moment. It can also generate too high expectations for something that won't actually change the way we feel.
There's a widely spread Jim Carrey quote online for which I haven't found an original source. The quote goes like this:
"I think everybody should get rich and famous and do everything they ever dreamed of so they can see that it's not the answer."
That quote feels close to my life philosophy. I don't dream of success and fortune, and I don't think such things would make me happier or more content. I've been lucky to fulfill many of my dreams, but in the end, the joy of reaching a target doesn't last forever.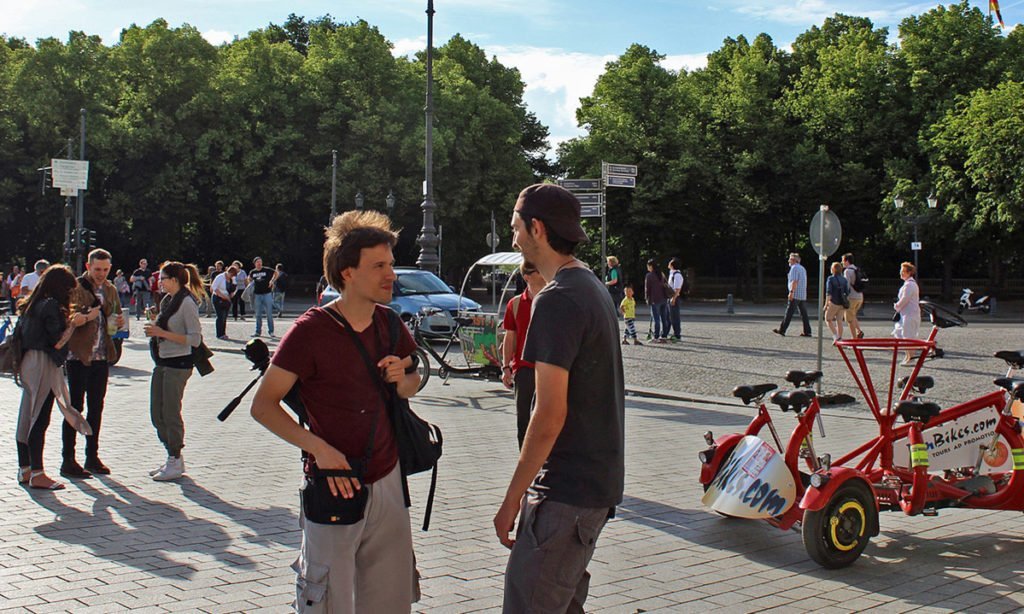 I think it's good to seek things, but we shouldn't be too focused on the goal. Or as one of my favorite books, Buddha's Brain: The Practical Neuroscience of Happiness, Love and Wisdom, puts it:
"The key is to have wholesome intentions without being attached to their results."