Things to do in Finland in summer – what should you experience during your stay? This list offers ideas for summer activities in Finland.
I have visited over 60 countries and spent more than two years on a trip around the world. This gives me a unique perspective on my home country, Finland.
Some of you might wonder: does Finland even have a summer? Yes, we do! Daytime temperatures from June to August often rise above 20 degrees Celsius (68 Fahrenheit). Temperatures over 30 degrees Celsius (86 F) are not common but happen almost every year.
Unfortunately Finnish summer is both short and unreliable. Don't be surprised if you find yourself caught in the rain during your stay.
This list focuses on summer activities that are deeply rooted in the Finnish culture. I'm not including any tourist sights on the list. Instead, I want to focus on things that can be experienced almost everywhere in the country.
I am including some Finnish words throughout this list. Some of the words may look extremely long, but don't let that scare you. We use a lot of compound words (words stuck together). For example, the word summer cottage, kesämökki actually has the words summer (kesä) and cottage (mökki) with no space in between. Even the word jokamiehenoikeudet makes sense to Finnish people.
Here's a list of six things to do in Finland in summer.
Thing to Do in Finland in Summer #1: Have a Mökki Experience
Finns are crazy about their summer cottages (kesämökki or simply mökki). In 2020, there were 500 000 summer cottages in the country, and practically everyone has been to a mökki in their life. In the past, summer cottages used to be very primitive – electricity and running water were a luxury – but modern cottages with all the amenities are becoming more common.
What do Finnish people do in a mökki? Classic summer cottages are located by water, so swimming, rowing a boat on a lake and fishing are very common. The water isn't as warm as it might be in the south, but it's mostly tolerable. You need a permit for more complex fishing, but anyone can use a basic fishing rod.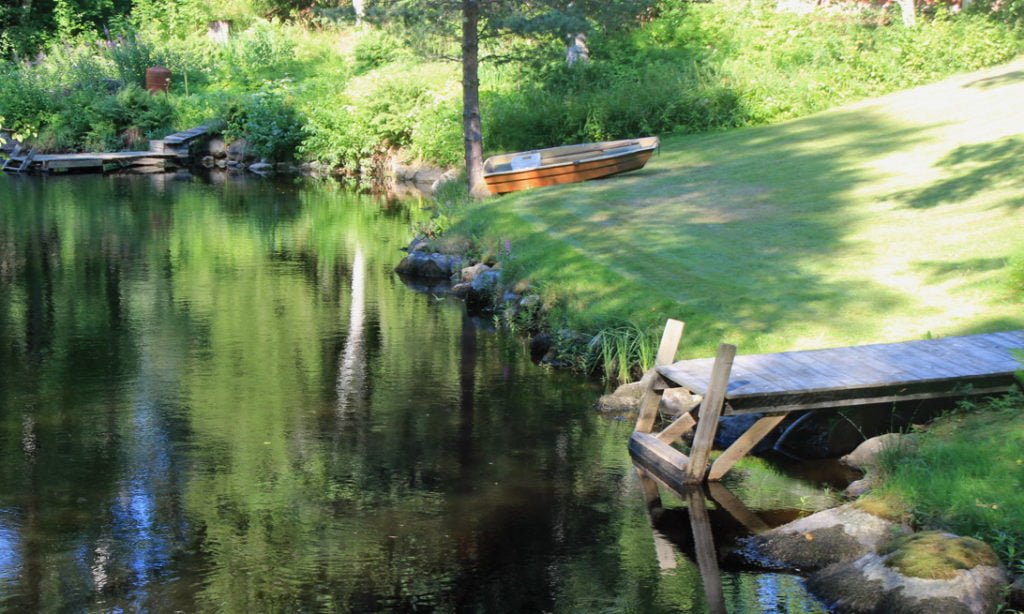 Other summer activities include going to sauna and playing Finnish games such as tikka/tikanheitto (Finnish darts) and mölkky. Finnish darts has a simple round target, while Mölkky is a throwing game with wooden pins. Mölkky plays like a distant relative of petanque, Colombian tejo or bowling.
The easiest way to experience a mökki? Have a local friend who'll take you to their family mökki. If you don't know anyone, you can also rent a summer cottage from Airbnb. Just note that mökki's are often difficult to reach on public transport.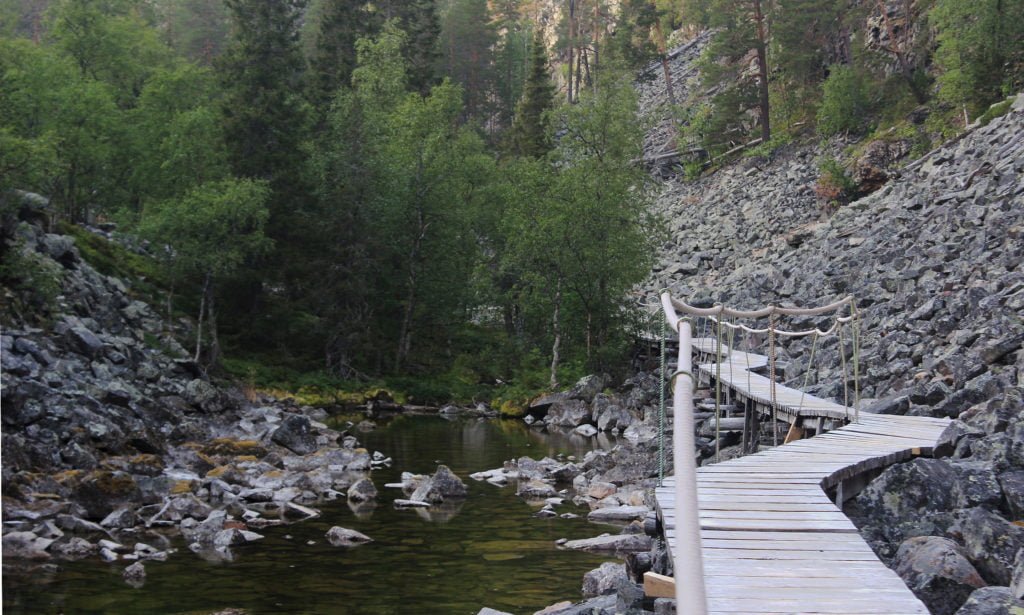 Things to Do in Finland #2: Go to Summer Festivals
Almost all the Finnish outdoor events happen during the summer, and there are tons of festivals happening everywhere. Seriously. In summer 2022, over 300 pop/rock festivals take place in the country. Besides music festivals, there are also art events, film festivals, sports events…
Biggest music festivals such as Ruisrock in Turku (southwest), Ilosaarirock in Joensuu (east), Provinssi in Seinäjoki and Pori Jazz in Pori (both west) gather around 50,000 – 100,000 visitors every year. Music festivals cover all music genres from psytrance (Kosmos) to folk (Kaustinen Folk Music Festival) and opera (Savonlinna Opera Festival).
The classic festival experience includes a stay in a tent in a camping site, but cozier accommodations are also available for those who can afford them. You can save the admission fee if you volunteer at the festival. I've volunteered at the Midnight Sun Film Festival in Sodankylä, Lapland, and I really enjoyed my experience.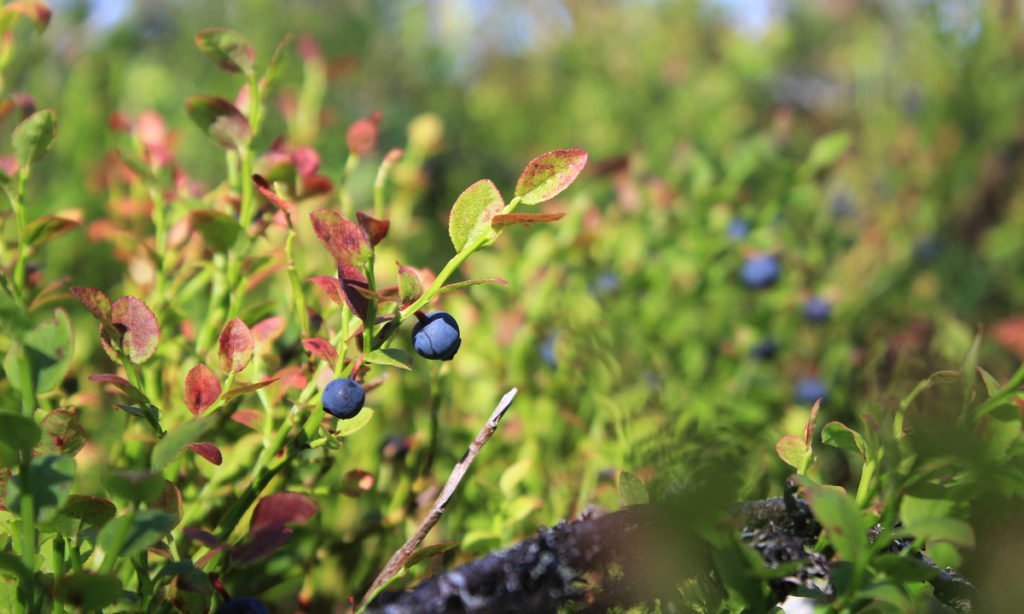 Things to Do #3: Pick Berries
Ask a Finn about nature in Finland and they'll most likely mention jokamiehenoikeudet ("everyman's rights") at some point. "Everyman's rights" aka "freedom to roam" in Finland let you go almost anywhere in the nature, stay in a tent and even pick berries and mushrooms as long as you don't cause any harm or disturbance.
The best mushroom season begins in early Autumn, but late summer is a great time for berry picking. Blueberries are ripe from mid-July to early September, and you can pick lingonberries in late August and early September. Other berries are also available, but blueberries are probably the most popular.
You can pick berries by hand or buy a special berry-picking rake for it. Get some snacks, water and a bucket for your berry-picking trip in the woods, and make sure you know your whereabouts. Having a local guide with you makes berry picking easier.
Things to Do #4: Enjoy Finnish Juhannus (Midsummer)
The previous recommendations for things to do in Finland in summer can be done throughout the season. However, Midsummer's Eve (juhannusaatto) is an exception worth mentioning.
Midsummer (juhannus) is celebrated in late June around the summer solstice when the day is at its longest. At this time, the sun doesn't set above the Arctic Circle in Northern Finland, and even in the south the darkness is almost nonexistent.
Midsummer is often celebrated on mökkis. Many festivals also take place during juhannus. Cities are often quite empty during the juhannus weekend, but you can enjoy some of the juhannus traditions almost anywhere.
If the weather is not too dry, midsummer is celebrated by lighting giant bonfires. Some make their own bonfires, but most towns also have their own. Finns usually drink a special drink called sima (mead) during juhannus. Maypoles – that you may have seen in the horror film Midsommar – are mainly a Swedish thing, but they appear in some Swedish-speaking regions.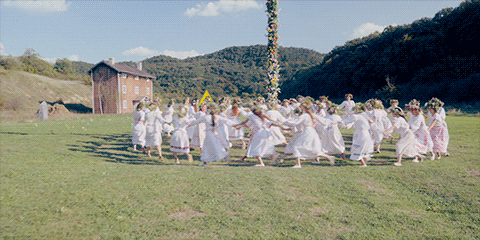 Finland is a very secular country, but some people like to do traditional "midsummer magic" mostly for fun. These rituals – mainly done by women – include different ways to foresee the future of your love life. A classic example is one where you collect certain flowers and put them under your pillow so you'll allegedly dream about your future husband.
Things to Do #5: Eat!
Summer is a great time to explore Finnish food culture. Many regions and cities have their own traditional foods. Marketplaces are open during the summer, so find a marketplace – preferably on a harbor and see what you can find.
My home town Lappeenranta has its own versions of lihapiirakka (literally "meat pie") called very and atomi that are filled with egg and ham – vegan options are also available. Kuopio in the east has kalakukko (fish baked inside a loaf of bread) and Tampere has its mustamakkara, a type of blood sausage eaten with lingonberry jam.
Ice cream kiosks are everywhere in summertime. If you want something more unique to Finland, you can have an ice cream with salmiakki (salt liquorice) flavor.
Summer is the season of fresh food products. At the start of summer, people eat small uudet perunat (early potatoes) with butter, dill and smoked fish. You can also buy fresh strawberries and peas all through summer.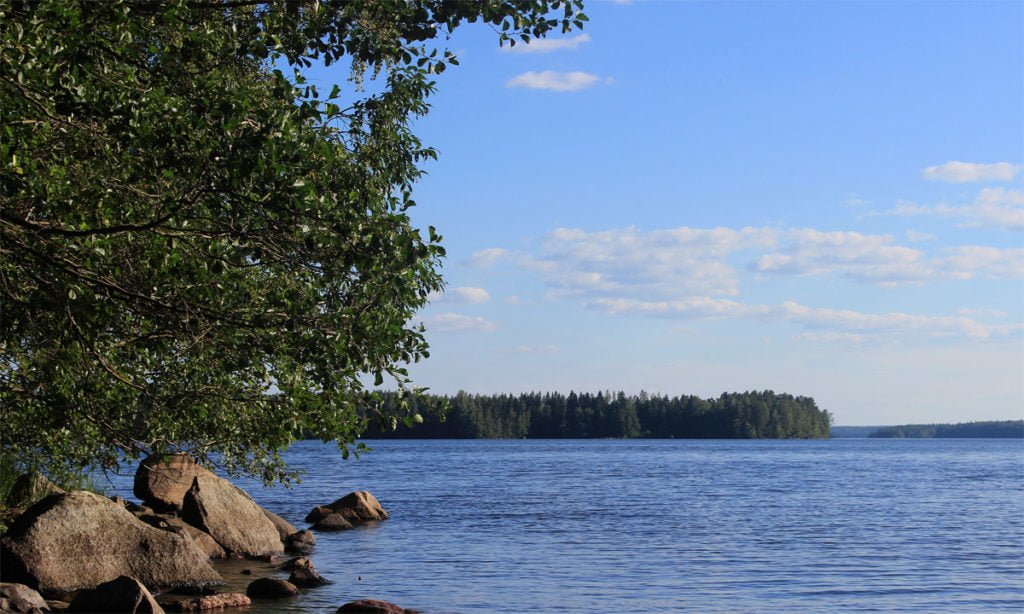 Things to Do #6: Watch Sports
Ice hockey is the most popular sports to watch in Finland. However, there are other sports you can follow in summer, and some of them are unique to Finland.
Pesäpallo (literally "baseball") is the Finnish version of… yes, baseball. Even though it's more popular in smaller villages, pesäpallo is said to be the national sport of Finland. Pesäpallo is similar to baseball with some major differences. The pitch is thrown up instead of forward and the field is not symmetrical. The game is faster and more intense than American baseball.
Finland also holds World Championships for some weird sports of its own invention. These include suopotkupallo (swamp football) in Hyrynsalmi and eukonkanto (wife-carrying) in Sonkajärvi. Both of these competitions take place in small towns in Central/Northern Finland in July.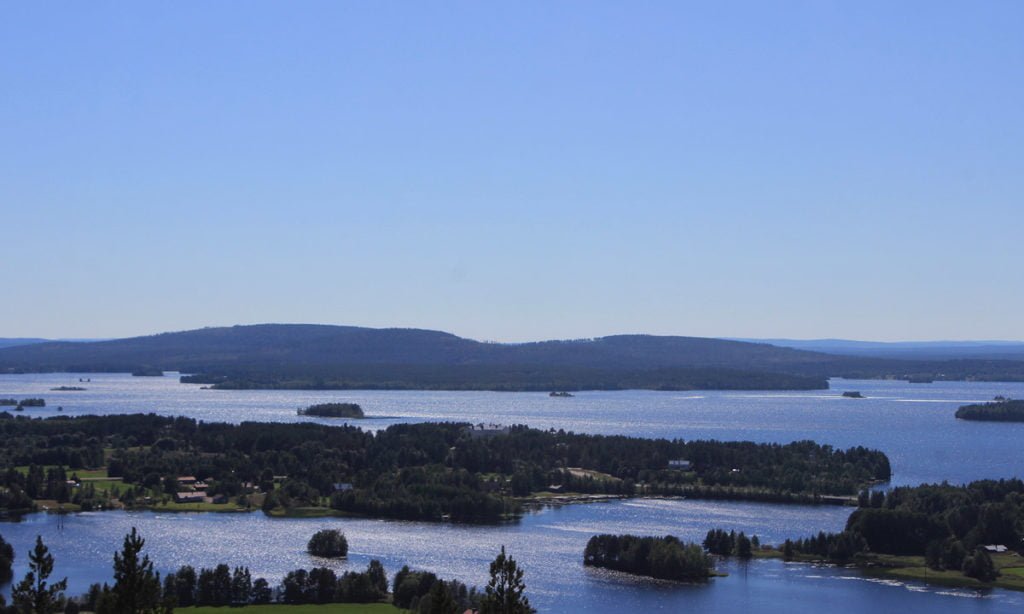 Things to Do in Finland in Summer
I hope that this article has given you ideas for things to do in Finland in summer. I've focused on cheap and common activities that are done by locals as well. If you want to experience something more unique, you can rent a sauna raft for a group of people, go trekking in one of Finland's many national parks or visit sites of ancient cave art. 
And if you're wondering how to visit Finland with minimal harm to the environment, you can read my guide How to Travel to Finland without Flying for inspiration.