How to prepare for a Vipassana retreat? This guide helps your preparing for a Vipassana silent meditation course.
No internet, no communication, no talking. Just 10 hours of daily meditation and intense working with your own mind. Participating on your first 10-day Vipassana meditation retreat might sound like an overwhelming challenge. However, your task will get easier if you know how to prepare yourself for a silent meditation retreat.
Here are 9 tips that help you prepare for a Vipassana silent meditation course. Although the advice are based on the 10-day Vipassana Dhamma course, the same Vipassana preparation tips apply for any other silent meditation retreats.
Preparing for Vipassana I: Early Preparations
Before you start any other preparing for Vipassana, it's time to set your mind right.
1. Stop worrying
When I decided to participate on a 10-day meditation retreat, I got so nervous that I started having nightmares about the course. Once the retreat began, I learned that my fears had not been justified. Instead of a prison camp, I found myself in a very pleasant environment that was designed to help me with my meditation.
Therefore, my first tip on how to prepare for a Vipassana retreat is this: relax. The retreat might be challenging, but it's not completely unbearable. You don't need to worry too much about it.
2. Commit
Preparing for your meditation retreat is easier if you know when you'll take your course. Check the course dates of your meditation center and set a tentative date when you'd like to participate. Having a clear deadline will keep you motivated when you're preparing for a Vipassana retreat.
Before you commit yourself, you should also do some research on the retreats. This way you will learn what you'll be facing, and the program of the course won't come as a surprise. (For more information about the Vipassana Dhamma courses, see my review of 10-Day Vipassana retreat.)
Preparing for Vipassana II: Meditation
Practicing the basics of meditation can make your retreat much easier. That's why the next Vipassana preparation tips deal with different aspects of meditation.
3. Learn the right meditation techniques
The Vipassana meditation retreats usually involve two main types of meditation. For the first few days, you follow your breath. Later you will switch to a body scan technique. If you have the chance, get familiar with both of these techniques before your first silent meditation retreat.
During the breathing exercise of Vipassana Dhamma, you focus your attention on your nose and the area above your upper lip. You are not allowed to count your breath or visualize or label anything. Any meditation experience will help you with your course, but to make things easier, you might want to try the correct technique before the retreat.
4. Practice sitting meditation
The daily schedule of the 10-day Vipassana retreat (see the bottom of this page) includes 10 hours of meditation. The meditation sessions usually last between 60-120 minutes. As you're preparing for your first Vipassana retreat, it's very beneficial to get used to longer meditation sittings. Start with shorter meditation sessions (10-20 minutes) and lengthen your practice until you can sit for 30-60 minutes.
Once you start practicing sitting cross-legged, you'll realize how painful it can be. I've had most problems with my left knee, and I find it very difficult to keep my spine erect. If I'd start preparing for 10-day meditation retreat now, I'd probably train my back muscles to endure the position better.
If you're afraid that the pain might might be too intense, you don't need to worry. You are allowed to move on most of the meditation sessions of the retreat. You can also sit on any position you want and use extra cushions and pillows to help you out. And if you absolutely can't sit on the cushions, the assistants of the Vipassana meditation retreat can give you a chair to sit on.
5. Learn not to blame yourself
I personally think this might be the most important advice for a Vipassana retreat. If your mind wanders during the meditation, just gently bring it back. Don't compare your meditation to others and think that you're inferior. You are good enough at your current level.
Observing your mind in a non-judgmental way is one of the key concepts of nearly all meditation techniques. Still, I've heard of many people who've hard time during their retreat because they've kept blaming themselves. You can't completely stop your self-blame, but just a little gentleness can go a long way.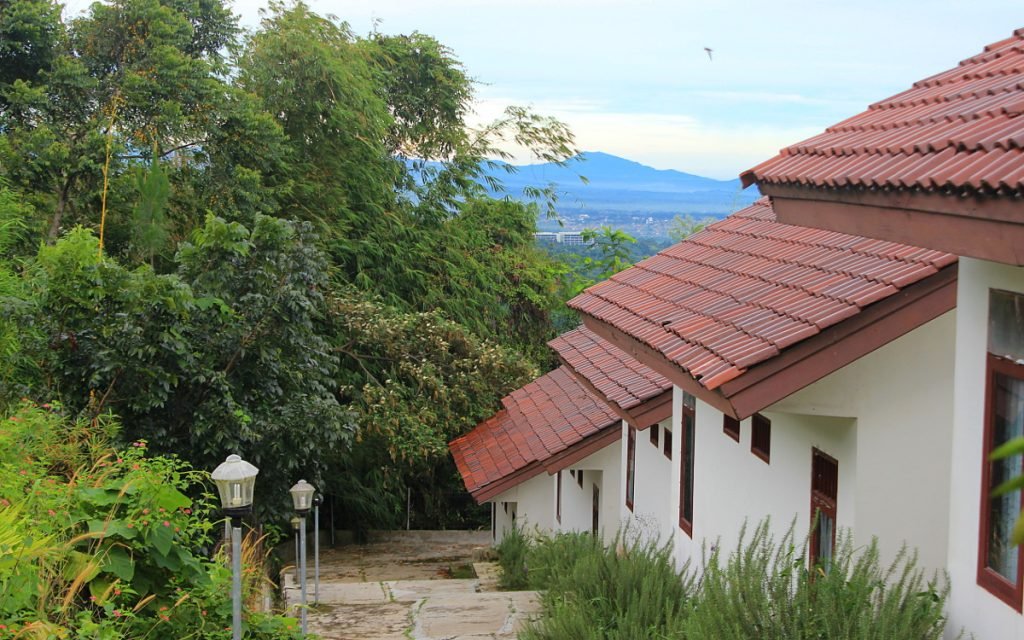 Preparing for Vipassana II: Final Preparations and a Packing List
When you have just a few weeks left before your course, it's time to begin the final Vipassana retreat preparations. Most of these tips for Vipassana retreat preparations are very practical and deal with the final preparations.
6. Get clothes and accessories
What should you bring for a Vipassana course? Here's a Vipassana packing list for your silent meditation retreat.
Life on the retreat is very simple, so your Vipassana packing list doesn't need to be very long. Make sure you bring enough comfortable clothes for the 10-day course. Pack some laundry detergent (or whatever you use) if you wish to wash your dirty clothes by hand. You'll remove your shoes very often, so pack cosy flip-flops that are quick to put on and off.
Besides clothes and basic hygiene products, there's little else you need to bring for a Vipassana retreat. I always sleep with earplugs, and they helped me catch sleep in the occasionally loud natural environment. It's also useful to bring a watch or alarm clock with you. There are clocks in the meditation center, but not in your room, so packing your own watch helps you keep track of time.
7. Prepare for digital detox
You don't want to spend your 10-day Vipassana course thinking what you should be doing in the outside world. Try to finish any necessary errands and make sure you won't be needed during the course. Let other people know that you're out of reach for a while. You want to keep leave as few things as possible hanging.
Don't leave your arrangements for the last minute: start going through your to-do list a few weeks before the start of the course. Keep your calendar almost empty for the last 1-2 days before the retreat, so you have a chance to relax before the course. You may also need the extra time for any surprising tasks and Vipassana retreat preparations that might arise.
8. Go to sleep earlier
The wake-up gong of the Vipassana Dhamma meditation retreat rings at 4 am. Don't worry too much about it – you'll probably adjust to the schedule in a few days. But if you want to make your first days of the retreat easier, make sure you don't go to sleep and wake up too late on the last days before the course.
During the course, you can sleep a bit over 6 hours each night. You can also take short naps during the breaks. To get most out of the limited time, I practiced falling asleep before the course. I learned to catch sleep faster with a sleep meditation exercise offered in the Headspace meditation app (which, unfortunately, is not free). Other meditation techniques are forbidden during Vipassana courses, but I broke the rule in this case.
9. Talk to people
As I made my final preparations for Vipassana meditation retreat, my head was swirling with little questions that made me anxious. Are there clocks on the walls of the Vipassana retreat? Do I need to sit still during all the meditation sessions? Can I store my laptop and smart phone at the center.? (The correct answers: Yes, no, yes.)
Luckily, I had a chance to talk with people who had the answers. Some of my friends had done the same course a few years earlier and two other guests atm my hostel were joining the same retreat. The hostel guests had done the course before, so they were able to feed me with information.
Besides practical information, it's helpful to have some mental support. I chatted with a few friend about my course and announced my plans on the social media pages of this blog. The advice and support I got clearly helped me with the course. (If none of your friend have done the course but you'd like to talk to someone about it, you can always contact me. I'll be glad to help.)
How to Prepare for Vipassana Silent Meditation Retreat
How to prepare for a Vipassana meditation retreat? And do you really need to prepare for a Vipassana retreat? It's possible to go through your first silent meditation retreat with little preparing. Some basic preparations and knowledge about meditation will increase your chance of having a good and fruitful experience, but they are not necessary.
In the end, there's one common goal with all these tips for Vipassana retreat preparations – to grow your confidence. If you found this post by searching "vipassana retreat preparation tips" or something similar on Google, just reading posts like this will help reduce your anxiety. Even if you don't have time to follow all the Vipassana preparation tips, you'll be fine. Trust me.
And if you're still wondering whether you should do the silent meditation retreat or not, here's my final advice:
Do it.
If you have any puzzling questions about 10-day Vipassana Dhamma meditation retreats, feel free to ask me. You can write your questions below in the comments or you can contact me directly at [email protected].